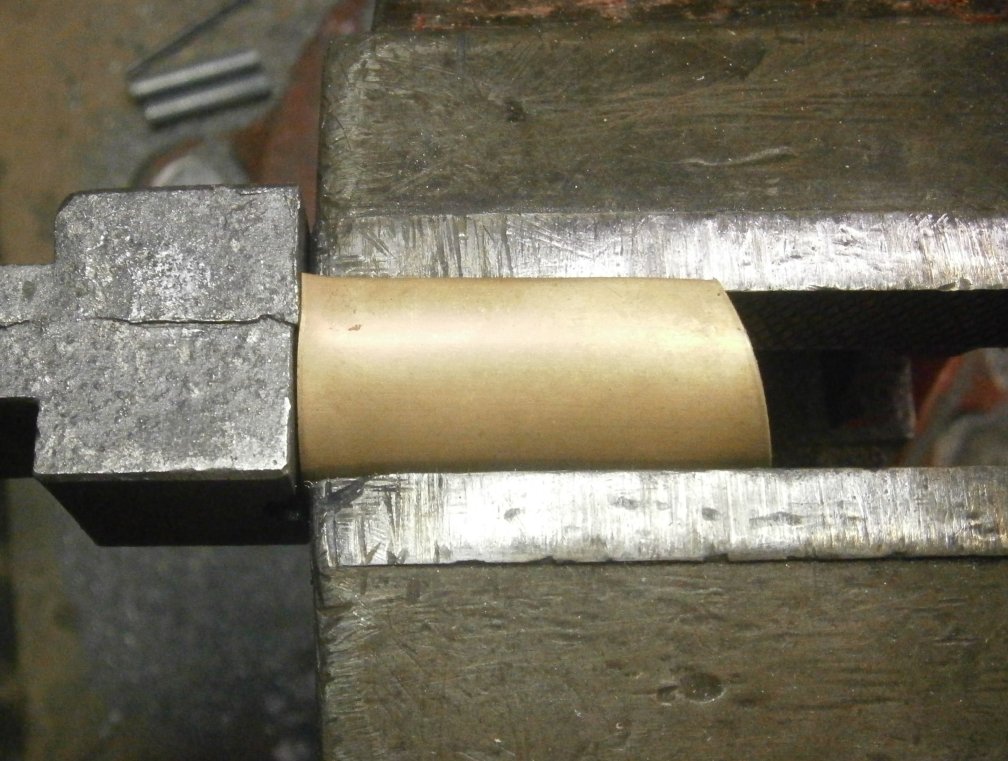 Fold the brass around the form.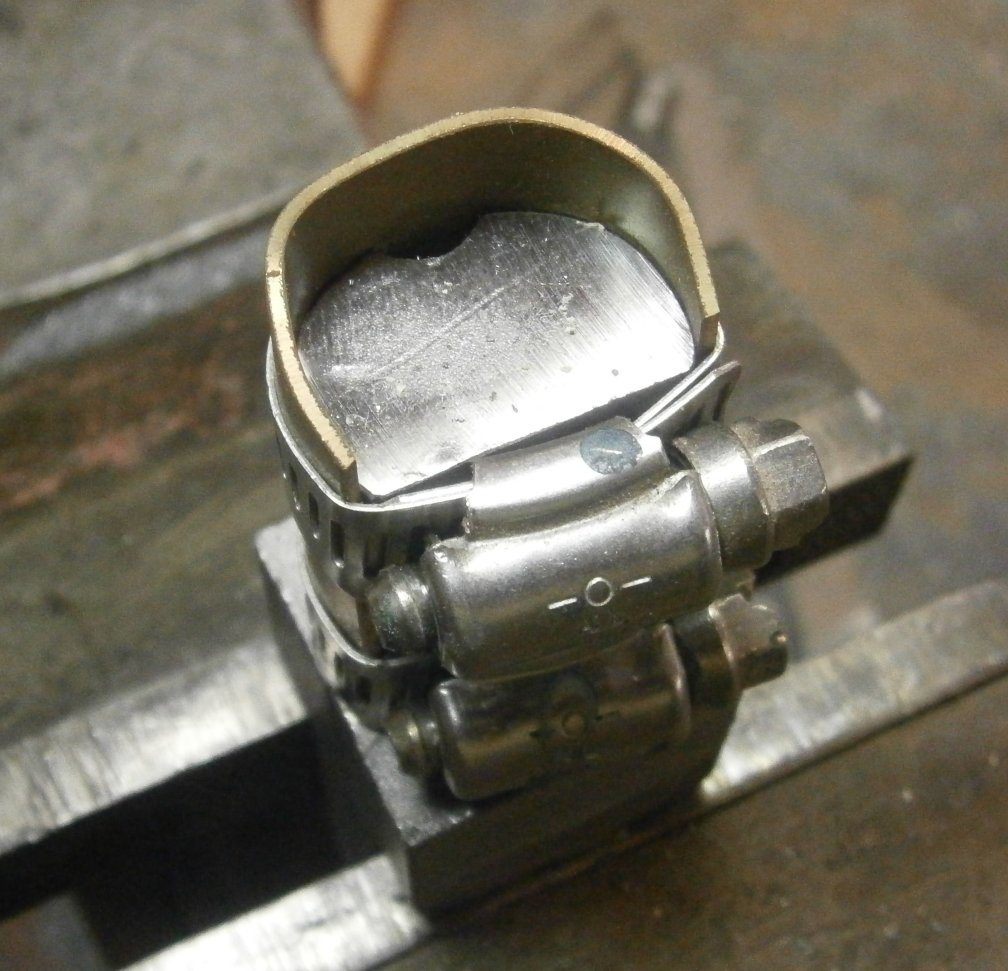 Apply the clamps and tighten.
Hammer the end over the form.
Work the end to square up the radius.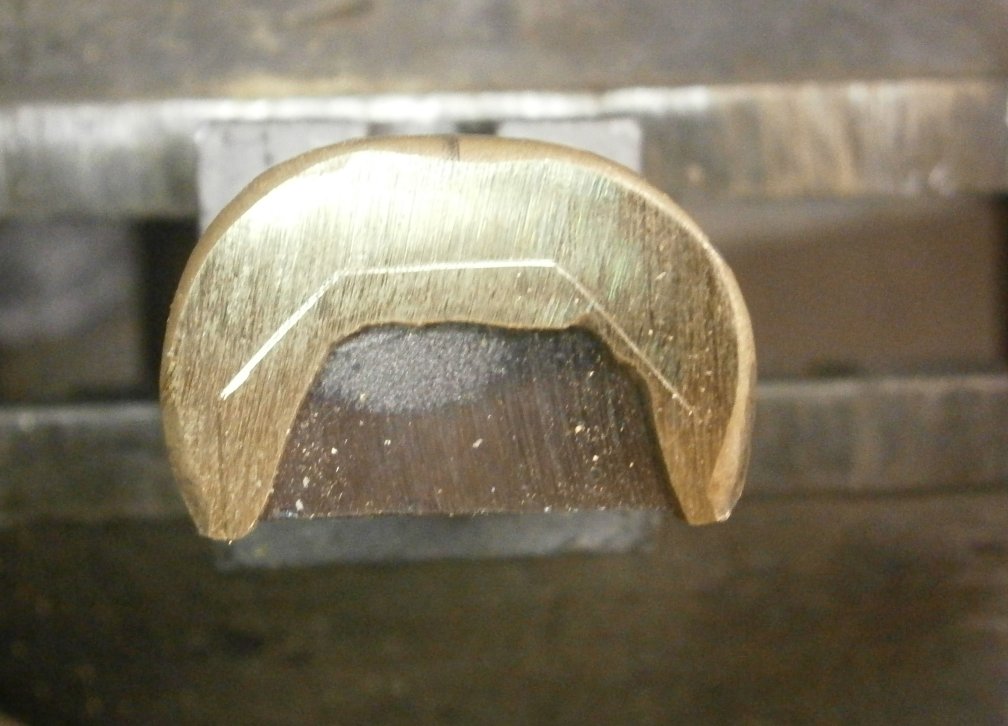 Mark the end to the desired size. Squeeze or spread the cap so the template is in line with the cap's top edges.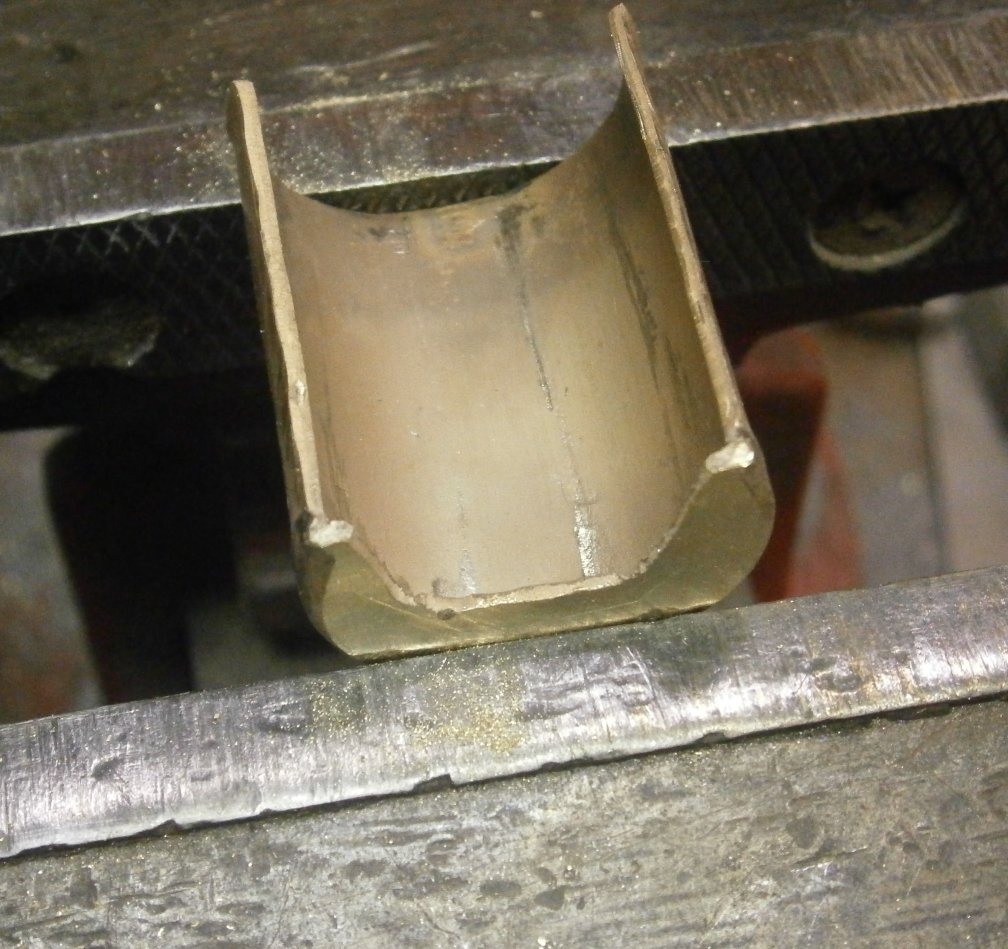 Carefully file to shape checking fit often. Do width, depth then the angles.
Finished and ready to install.